The Top 5 Benefits of Regular Remedial Massage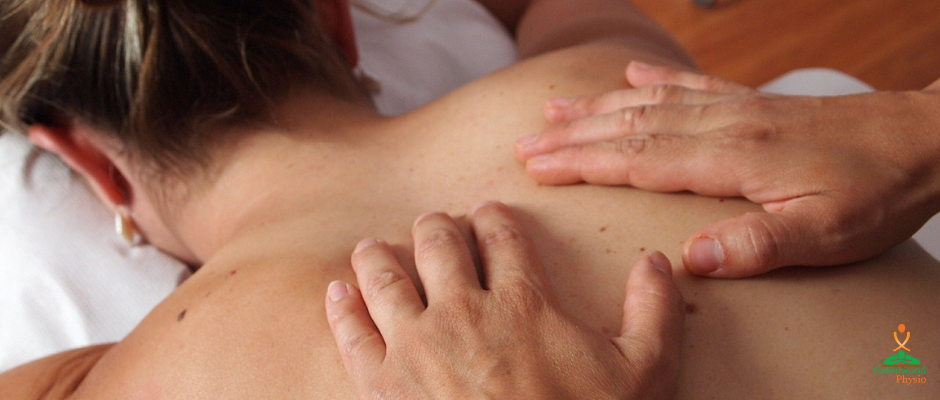 Do you work in a stressful environment? Are you trying to get better sleep at night? Does the physical and mental demand of everyday life sometimes become overwhelming? Or maybe you've got a recurring pain from an old sport issue? When it comes to aches, pains and tension in the body remedial massage can be an affordable and effective way to manage your ailments.
What is a Remedial Massage?
When it comes to massage there are many different forms, all of which have a specific purpose and objective. Remedial massage is the systematic assessment and treatment of the muscles, tendons, ligaments and connective tissues of the body to assist in rehabilitation, pain and injury management. 
According to HealthDirect remedial massage is "used to locate and repair damaged areas of the body and speed up the body's own healing processes. Remedial massage aims to trace the original reason for the pain, tackling both the cause of the problem and the symptoms". 
How often should I get a Remedial Massage?
Remedial massages are best performed on a regular basis or as a part of an ongoing maintenance program. The recurrence of your massage therapy will depend on your own personalised need. Our therapists can work with you to identify how often you should be receiving your remedial massage whether it's monthly, quarterly or ad hoc. 
What are the benefits of regular Remedial Massages?
The benefits to receiving regular remedial massages are endless, but here are our top five reasons for you to get regular remedial massages;
Benefit #1 – Deep relaxation to reduce stress and anxiety
In today's busy world, stress and anxiety can impact absolutely anyone. Beyond Blue estimates that in any given year over 2 million Australians consider themselves to be faced with some amount of anxiety. In 2015, The Australian Psychological Society put out a report called 'Stress and Wellbeing: How Australians Are Coping With Life' which suggested over 35% of surveyed Australians reported having a significant amount of distress in their lives, and an additional 25% of Australians suffered from some sort of anxiety.
Remedial massage helps reduce stress and anxiety by triggering a relaxation response within the body. It assists in reducing muscular tension and promotes a deep sense of calm and general wellbeing. 
Benefit #2 – Stimulates blood supply to make joints more mobile and help repair damaged tissue
Regular remedial massages can assist to stimulate blood supply in the body. This helps to make joints more mobile and assists in repairing damaged tissue within the body. Depending on the range of massage techniques your therapist uses, a remedial massage will get blood moving through congested areas which over time will improve and increase circulation levels in the body. By flushing lactic acid from the muscles and increasing circulation you can experience improved body function and lowered blood pressure.
Benefit #3 – Reduces and alleviate recurrent pains
The body can be filled with aches and pains – lower back aches, headaches or tight shoulders are all common recurring pains that sometimes won't go away despite your best efforts. One of the benefits of remedial massage is the fact it not only addresses the immediate pain and discomfort that is felt in the body, but it also addresses its root cause. Regular remedial massage treatments can play an important role in not only reducing and managing recurrent pains but also preventing further injury arising. 
Benefit #4 – Assists to improve posture
Lifestyle factors such as sitting at a computer all day, incorrect workstation setup and a lack of physical exercise can all contribute to posture issues. Massage is known to loosen muscles in the neck, shoulders and the lower back, which all tend to be the most problematic areas in relation to good posture. Tightening throughout these areas can pull the rest of the body out of balance and cause lumbar issues.
Benefit #5 – Improves sleep and helps with insomnia
A good night's rest is so important in maintaining your overall wellbeing and health. Getting enough sleep is important not only to help our body rest and recover from the day but also for our ongoing mental health. Lifestyle factors such as stress, worry, anxiety, work schedules, raising children – the reasons your sleep might be negatively impacted can be endless. On top of that physical issues can contribute to poor sleep such as insomnia, sleep apnoea or restless leg syndrome.
Because of the endless list of lifestyle and environmental factors that can impact your ability to have a good night sleep, it's important to focus on minimising some of these concerns where possible. If your sleep issues arise from stress or muscle tension, then remedial massage may be beneficial in helping both your mind and body relax.
Is remedial massage right for you?
No matter what is going on in your life, there is a good chance you might benefit from regular remedial massage. If you would like more information on remedial massage, or if you would like to see what all the fuss is about and book your next massage with one of our experienced therapists feel free to give our team a call on 9246 0882 or submit an enquiry through our Online Contact form and we will be in touch!